A custom portal is your best business card
Your style is unique
as your portal
Your clients will feel at home
Make room for your personality
With the premium account you can customize your portal based on your needs. You can choose what font to use, the copy on you emails, and add your personal logo or the one of your studio. Your portal will fit to your landing website and your clients will feel at home.
Your personal space
You have a personal subdomain
Every account comes with a custom subdomain that you can choose, like krugmanlegal.time2client.com.
All your clients will have your subdomain as entry point for your space, improving your brand.
Your logo and fonts
Customize your space uploading your personal logo. You can choose between different themes giving a unique personal touch.
Your colors and pictures
The color set of every theme is customizable, like the picture used in the splash screens. In this way you can set your favorite scenery, or the image of your studio.
Easy to integrate in your existing website
Having a client portal completely customizable that fits your needs, you can easily link and integrate it in your personal website.
And in case you need more integrations and feature you can alsways contact us.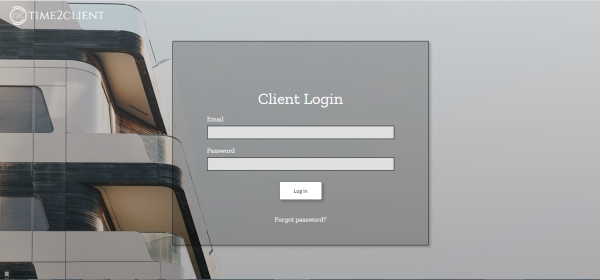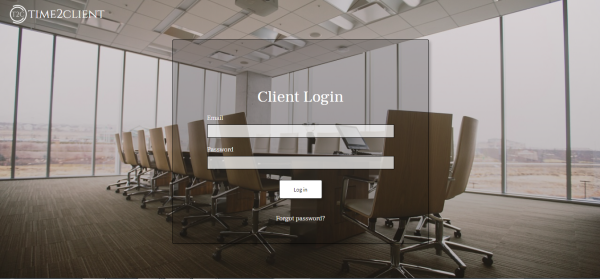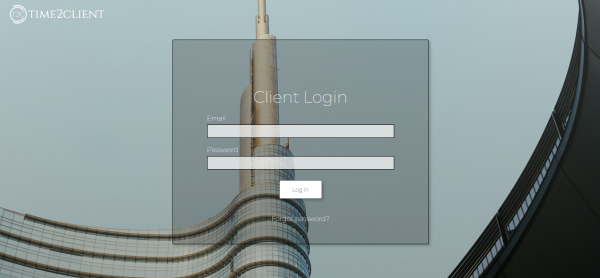 Your personal space
Endless possibilities
If you don't find a theme suitable for you, you can build one your own or contact us for more info.
Contact us